A picture-perfect parody that illustrates the tragic and ridiculous essence of America's man-child-in-chief – and helps us all say GOODNIGHT.
---
In the very classy room
There was a golden mirror
And a silver spoon…
So begins the instant classic Goodnight Trump. In this "very classy room" perceptive readers will discover such treasures as a pair of "manly mittens," a Russian nesting doll that opens to reveal a secret message, and a drawer overflowing with subpoenas. In the end, we say goodnight not only to the man-child-in-chief, but to everything that has made his sad occupation of the White House possible.

Goodnight Trump makes a perfect gift for, well, everyone. It's available for preorder online or at your favorite bookstore. You can also enjoy the very special audiobook Goodnight Trump: America Reads Out Loud, which includes over a dozen readings by people from all walks of life.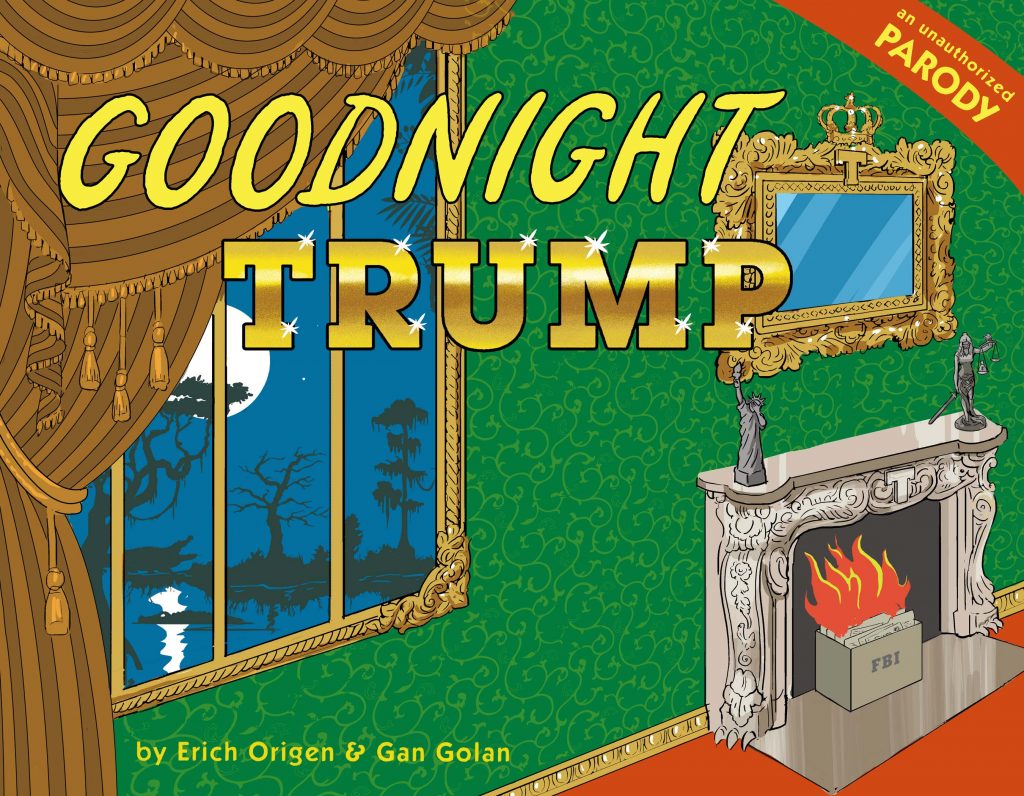 GET THE BOOK
---